Are you Looking for a Turn-key Chromebook Classroom Charging Station Bundle?
The CTL 12 Chromebook + Charging Station and Google License Bundle featuring twelve PX11E Chromebooks is the perfect choice. This bundle includes:

12 x CTL PX11E (Lay-Flat, 4/64) 11.6" Chromebooks
1 x 12 unit easy access charging station
12 x extra USB-C Power Adapters to keep attached to the easy-access charging station for hassle-free device charging
12 x Google Education Upgrade licenses
Free Shipping to contiguous USA
About the CTL Chromebook PX11E
The PX11E (Lay-Flat, 4/64) is equipped with an Intel® Jasper Lake N4500 CPU, providing up to 35% better app performance, 78% better graphics, and a higher burst frequency than its predecessors. This Chromebook comes with useful features such as a Google 'Everything Button,' screen capture button, HD camera and microphone, multiple USB ports with PD and DP functions, and Bluetooth 5.2 capabilities in addition to a 180-degree lay-flat hinge. It has passed MIL-STD 810H testing for superior longevity, performance, and value. Measuring 11.5 x 7.8 x 0.71 inches in size, the compact form factor boasts a clear display of 1366 x 768 resolution with Intel® UHD Graphics that ensures no detail is lost on screen. With Google H1 HW Security in place, data remains safe and secure while its Google AU date extends through June 2030 for many years of productive use to come.

This Chromebook is built to handle multitasking with ease, thanks to its Intel processor, 4GB RAM and 64 GB storage.
Its rugged design passes various MIL-STD 810H tests, making it ideal for demanding environments where long-term dependability is crucial
Work has never been easier or faster with the Google Everything button and screen capture shortcut key.
The PX11E comes equipped with Wi-Fi 6 for maximum connection speed and energy efficiency.
Bluetooth 5.2 makes it easy to connect peripherals with ease.
Video meetings look incredible thanks to the advanced HD camera and digital microphone.
With its non-proprietary USB-C port design, the PX11E (4/64) offers fast data transfer speeds and convenient charging options for users.
This Chromebook offers years of Google support with a June 2030 AU, providing peace of mind for users.
About the 12 Unit Easy Access Charging Station with 12 Extra USB-C Power Adapters
Easy 5 minute charging station assembly.
Includes 12 extra USB-C power adapters to efficiently charge and store 12 Chromebooks.
Easy access design makes it simple for users to insert and remove their devices without causing damage or disruption to other devices in the station.
Durable construction ensures that the charging station will withstand regular use over time, reducing the need for repairs or replacements.
Built-in surge protection helps prevent damage to devices from power fluctuations, ensuring they remain functional and protected while charging.
Its compact size allows it to fit easily into tight spaces, making it ideal for smaller classrooms or offices with limited space available.
The Chromebook Classroom Charging Station Bundle is an amazing turn-key solution that you don't want to miss out on. With USA-based support and a hassle-free return policy, purchasing this Chromebook is an easy choice. Buy yours today!
We partner with EdTech and Enterprise teams to bring them Chrome cloud solutions and tools they need to do more. That's "The CTL Advantage".
Our Chrome solutions free IT teams from endless admin through straightforward device ordering, provisioning shipping, deployment, repair, and recycling.
Fast Repairs
Get your Chrome OS devices back into action quicker with our 5-day guaranteed turn-around on repairs.

Free Google ZTE
We offer FREE Google Zero Touch Enrollment (ZTE) license provisioning for qualified purchases.

Free Shipping
We offer FREE domestic shipping on ctl.net orders over $99 and offline volume purchases of 100+ units.

Free RMA Shipping
CTL has you covered with FREE 2-way shipping for all in-warranty repairs.

Dedicated Account Manager
Qualified Education and Enterprise customers are supported by a single point of contact who is with you every step of the way.

Self-Service Repair & Easy Access to Parts
Enables qualified Education and Enterprise customers to improve IT department efficiency and schools to provide students with training, certification, and career development.

Device Buy-Back
Manage device lifecycle and recapture the value of end-of-life devices with our unique buy-back program.

Discounted Demo Devices
Get an evaluation CTL device for 60% off before making a bulk purchase.

CTL.net Orders are Climate Positive
We plant a native Mangrove tree for every ctl.net order on a dedicated plot of land in Madagascar. In addition to reducing carbon emissions, we're also combating poverty by creating jobs for local villagers. Every 100 trees planted creates one entire workday for a villager in need.


Online at CTL.net
Shop securely on CTL.net with easy returns and free shipping for domestic USA orders over $99.
Amazon.com and Walmart.com
Select CTL products are also available Amazon and Walmart.
Buy on Amazon | Buy on Walmart
Purchase Through a Dedicated CTL Account Manager
Customers who expect to purchase over $10,000 per year may wish to work with a dedicated CTL Account Manager. An account manager can work with customers to secure discounted pricing, purchase with POs, and request net terms. If plan on purchasing in volume, please let us know and we'll have an Account Manager get back to you.
Purchase CTL Products Through a Reseller
CTL products are available from resellers across the United States and around the world. Contact us to learn more.
Purchase CTL from a Distributor
CTL products are available from major distributors in the US, and globally. US distributors include: TD SYNNEX and Ingram Micro. Contact us for a full list of distributors around the world.
Volume or Quantity Purchasing
Customers wishing to purchase in volume may click on the floating 'Request a Quote' button to request quantity discounts. After requesting a quote, a CTL Account Representative will respond within 1 business day.
Public Sector Customers can Buy through Contracts
CTL products are available through a variety of public sector purchasing vehicles. Visit https://ctl.net/pages/government-naspo to learn more.
Every Order is Climate Positive
We plant a tree for every CTL.net order, reducing carbon and creating jobs. Learn more.

Take Back Services
CTL's electronics disposition and disposal services include removal/recycling of qualified CTL electronics equipment, including rechargeable batteries and packing. CTL allows customers to optionally keep the hard drives associated with the system that is de-installed. Equipment and packing are cleansed and recycled/disposed of according to EPA standards. Visit our Electronics Take Back page to learn more.

Rechargeable Battery Recycling
CTL offers stand-alone rechargeable no-cost rechargeable battery recycling services for customers in the US and Canada for all CTL products. CTL offers this service through a partnership with Call2Recycle. Call2Recycle has drop off locations within 10 miles of more than 87% of the US population. To find a location near you, visit https://www.call2recycle.org/locator.
Quick Start 12 Chromebook Charging Station Awards and Recognition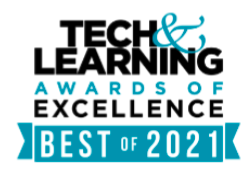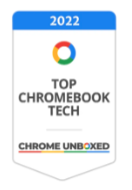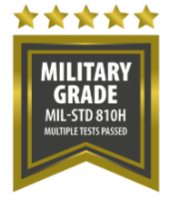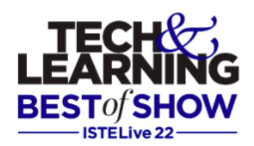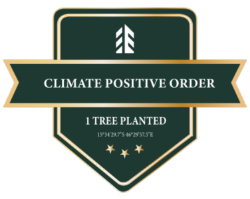 Quick Start 12 Chromebook Charging Station
Bulk Purchase?
People often buy the Quick Start 12 Chromebook Charging Station after searching for the following: Classroom chromebook cart, Classroom charging station, classroom chromebook bundle .