Are you looking for a high-quality keyboard and mouse combo for your Chromebook or Chromebox?
Introducing the CTL Chrome OS bluetooth keyboard and mouse! This certified Google product seamlessly works with Chromebooks and Chromeboxes, so you'll get top performance every time. The low-profile keys on the keyboard provide fluid and quiet typing, while the compact design ensures great productivity without taking up too much space on your desk. Both the keyboard and mouse feature Bluetooth 5.2 technology to improve battery life, and the keyboard features CTL's unique as QuietClick technology so that typing is quieter than ever before.
You can work faster and more efficiently with this intuitive pair of devices – perfect whether you're learning or working from home. With convenient features like the Google Everything button and screen capture shortcut key right where they should be, getting your work done has never been easier!
Reasons to buy the CTL Chrome OS Google Works With Chromebook keyboard/mouse combo.
Google-certified to seamlessly work with Chromebooks and Chromeboxes, this keyboard and mouse boast a slim and minimalist design that is both attractive and functional.
Enjoy convenient keyboard features like the Google Everything button and screen capture shortcut key, making tasks faster and easier than ever before.
The keyboard's low-profile key switches provide fluid and quiet typing, while the compact design allows for great productivity without taking up too much desk space. Additionally, the compact design allows you to place your mouse closer reducing the need to reach further for added comfort during long work sessions.
With Bluetooth 5.2 technology, both keyboard and mouse transmit larger amounts of information over lower bandwidth using less power, improving battery life.
Thanks to CTL

Quiet

Click

technology, you can enjoy a satisfying click feel with significantly less noise than traditional keyboards.
Both keyboard and mouse comes ready to use with pre-installed batteries included. With a battery life of up 20+ months, you can spend more time working and less time changing batteries.
Upgrade your Chromebook or Chromebox setup today by purchasing a CTL Chrome OS Works With Keyboard/Mouse Combo!
This product works with devices capable of running the latest version of Chrome OS and has been certified to meet Google's compatibility standards. Google is not responsible for the operation of this product or its compliance with safety requirements. Chromebook and the Works With Chromebook badge are trademarks of Google LLC.

We partner with EdTech and Enterprise teams to bring them Chrome cloud solutions and tools they need to do more. That's "The CTL Advantage".
Our Chrome solutions free IT teams from endless admin through straightforward device ordering, provisioning shipping, deployment, repair, and recycling.
Fast Repairs
Get your Chrome OS devices back into action quicker with our 5-day guaranteed turn-around on repairs.

Free Google ZTE
We offer FREE Google Zero Touch Enrollment (ZTE) license provisioning for qualified purchases.

Free Shipping
We offer FREE domestic shipping on ctl.net orders over $99 and offline volume purchases of 100+ units.

Free RMA Shipping
CTL has you covered with FREE 2-way shipping for all in-warranty repairs.

Dedicated Account Manager
Qualified Education and Enterprise customers are supported by a single point of contact who is with you every step of the way.

Self-Service Repair & Easy Access to Parts
Enables qualified Education and Enterprise customers to improve IT department efficiency and schools to provide students with training, certification, and career development.

Device Buy-Back
Manage device lifecycle and recapture the value of end-of-life devices with our unique buy-back program.

Discounted Demo Devices
Get an evaluation CTL device for 60% off before making a bulk purchase.

CTL.net Orders are Climate Positive
We plant a native Mangrove tree for every ctl.net order on a dedicated plot of land in Madagascar. In addition to reducing carbon emissions, we're also combating poverty by creating jobs for local villagers. Every 100 trees planted creates one entire workday for a villager in need.


Online at CTL.net
Shop securely on CTL.net with easy returns and free shipping for domestic USA orders over $99.
Amazon.com and Walmart.com
Select CTL products are also available Amazon and Walmart.
Buy on Amazon | Buy on Walmart
Purchase Through a Dedicated CTL Account Manager
Customers who expect to purchase over $10,000 per year may wish to work with a dedicated CTL Account Manager. An account manager can work with customers to secure discounted pricing, purchase with POs, and request net terms. If plan on purchasing in volume, please let us know and we'll have an Account Manager get back to you.
Purchase CTL Products Through a Reseller
CTL products are available from resellers across the United States and around the world. Contact us to learn more.
Purchase CTL from a Distributor
CTL products are available from major distributors in the US, and globally. US distributors include: TD SYNNEX and Ingram Micro. Contact us for a full list of distributors around the world.
Volume or Quantity Purchasing
Customers wishing to purchase in volume may click on the floating 'Request a Quote' button to request quantity discounts. After requesting a quote, a CTL Account Representative will respond within 1 business day.
Public Sector Customers can Buy through Contracts
CTL products are available through a variety of public sector purchasing vehicles. Visit https://ctl.net/pages/government-naspo to learn more.
Every Order is Climate Positive
We plant a tree for every CTL.net order, reducing carbon and creating jobs. Learn more.

Take Back Services
CTL's electronics disposition and disposal services include removal/recycling of qualified CTL electronics equipment, including rechargeable batteries and packing. CTL allows customers to optionally keep the hard drives associated with the system that is de-installed. Equipment and packing are cleansed and recycled/disposed of according to EPA standards. Visit our Electronics Take Back page to learn more.

Rechargeable Battery Recycling
CTL offers stand-alone rechargeable no-cost rechargeable battery recycling services for customers in the US and Canada for all CTL products. CTL offers this service through a partnership with Call2Recycle. Call2Recycle has drop off locations within 10 miles of more than 87% of the US population. To find a location near you, visit https://www.call2recycle.org/locator.
CTL Chrome OS Bluetooth Keyboard and Mouse (Works with Chromebook Certified) Awards and Recognition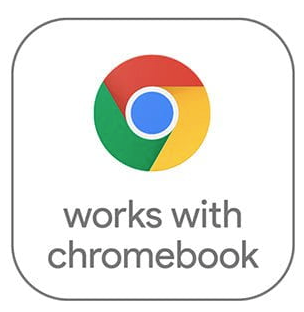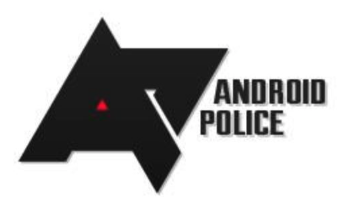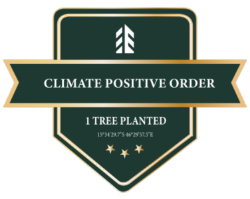 CTL Chrome OS Bluetooth Keyboard and Mouse (Works with Chromebook Certified)
Bulk Purchase?